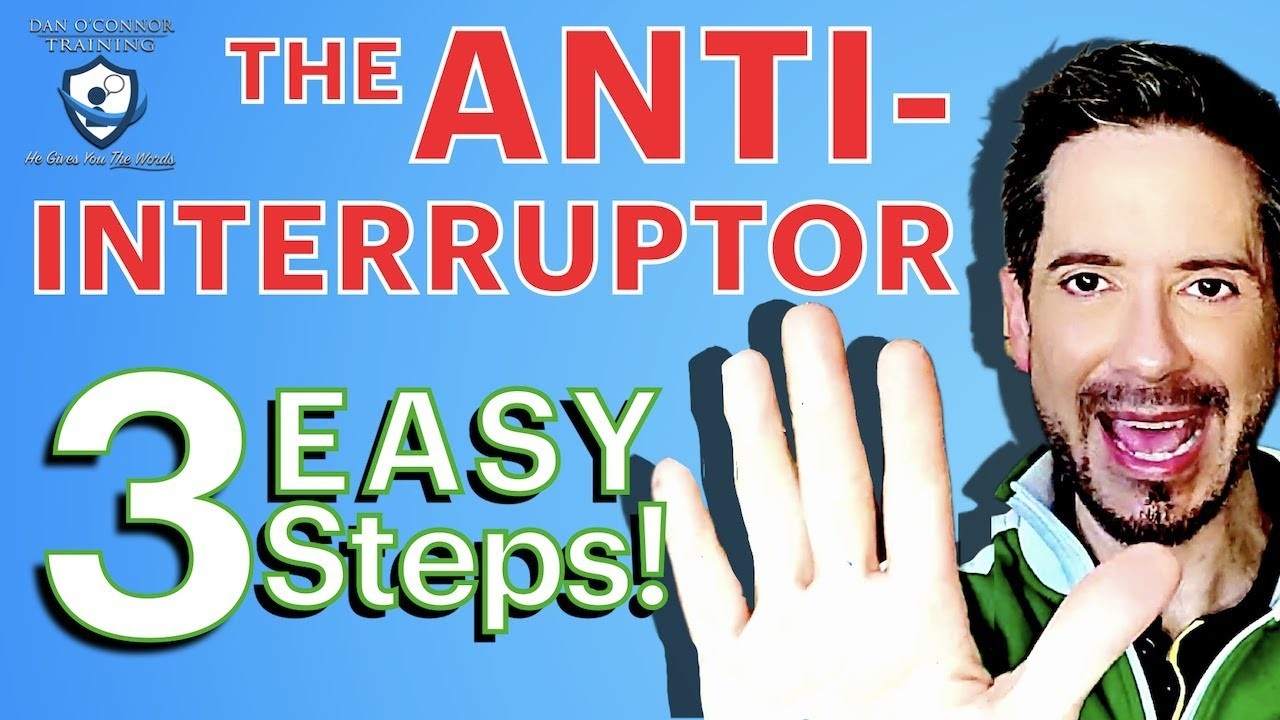 How to Stop People from Interrupting you: The 3-Step Anti-Interruptor
In today's lesson, you'll get the audio, video, and materials for Dan's lesson on the three-step anti-interruptor so you can learn to shut down those who try to steal the floor from you, and never be interrupted again. Click below for the video, audio, and materials.
These have all been taken from Dan's upcoming premium course, "How to Stand Up for Yourself at Work" which will be available for free for all VIP members sometime this fall 2021.
AUDIO
MATERIALS
VIDEO